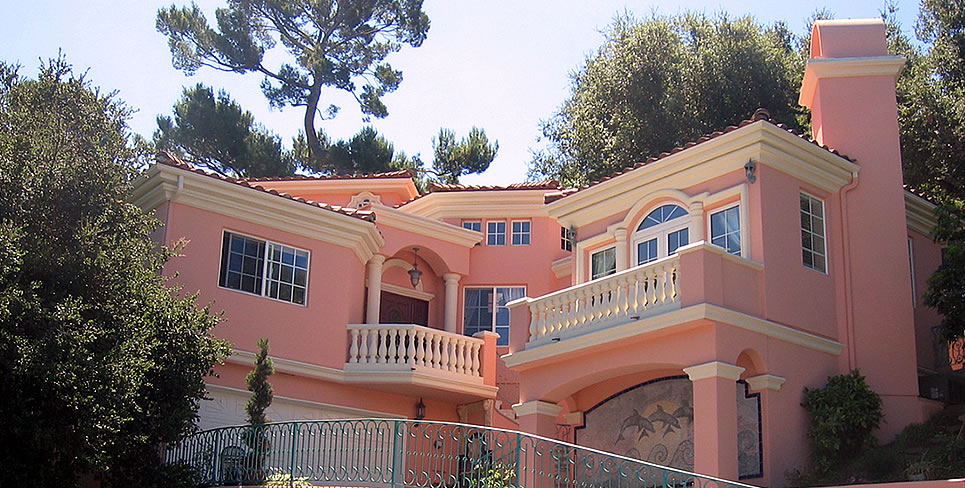 House Painting & Roof Coating Estimates

Foothill Painting Company provides free painting and roofing estimates.
Our experienced, professional estimator will come out to your house or commercial building to survey the property and discuss your individual needs. We will provide you with a concise written estimate.
Most web-based estimate calculators, and most painters for that matter, will quote a price based on minor patching, spot priming and one coat of mid-quality paint, to cover. This is considered "Standard Painting". Our standard paint quote is based on average pricing for Southern California, performed by a licensed, insured painting company with our own employees. When comparing prices, make sure you are dealing with a licensed contractor who carries proper insurance and uses their own employees.
Typical paint job with average prep, spot prime, and one coat mid-quality paint, to cover.
Premium Exterior Coating System that provides a higher level of quality than a standard paint job.
Ultra-Premium Exterior Coating System is the ultimate in quality coating application.
Ultra-High Premium Exterior Coating System, with a range of specialty coatings for maximum protection.
Coating Estimator
1. Select your desired coating system
2. Enter your Square Footage
This calculator is to provide an approximate price based on square footage and is intended only for budgeting purposes. If you would like a more accurate estimate, please call us today.
For an accurate estimate for your particular situation, please call for an appointment.
Please ask about our "Apples to Apples" Price Match Guarantee.
Please call (818) 748-3227, ext. 1# or email us for an estimate.
HomeAdvisor True Cost Guide
Powered by